född 061001, 2 tikar och 4 hanar – born 10/01/2006, 2 females and 4 males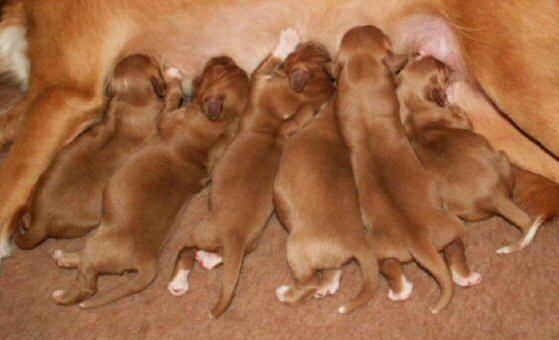 Temat för kullen HAVET eftersom både Tasse och Spira bor i havsstäder.
The theme of the litter will THE OCEAN since both Tasse and Spira lives by the ocean.
Stamtavla / Pedigree:
(inavelsgrad över 5 generationer 3.9 %)
Ända sedan vi miste Lysa, så har denna kombination "spirat" i mitt huvud. Det är Jazza som går igen i båda led och en starkare tik på alla sätt får man leta efter!
Jazza är född 920624 och bara en gång har vi utnyttjat försäkringen på henne – när hon hade ätit råttgift för 2003. Förutom Jazza är det flera arbetsglada vildänder som återkommer i stamtavlan, nämligen Milton och Chila.
Förhoppningen är att få fram ännu mentalt sund och arbetsvillig kull.

Ever since we lost Lysa this combination has been in my mind. It is my old foundation bitch that is doubled on both sides but a stronger and healthier female you hardly can't find! Only once we have used her insurance and that is three years ago when she had eaten ratposion! Jazza is born 1992 and still going strong! Besides Jazza there are more workable wildducks in the pedigree such as Milton and Chila.
My hope is that yet another Vildandens litter will be born with strong mentality in a sound body.