född 151014, 4 hanar och 7 tikar / born 10/14/2015, 4 males and 7 females
Temat denna gång är Guld då allt kung Midas rörde vid blev till guld / The theme this time is gold because all that king Midas touched turned into gold
Stamtavla / Pedigree
Inavelsgrad 1,6 % enl SKK:s Avelsdata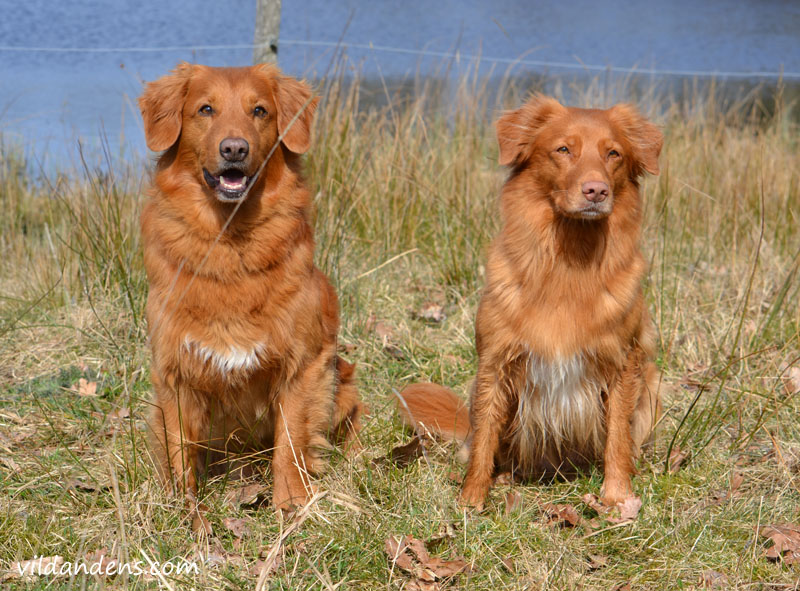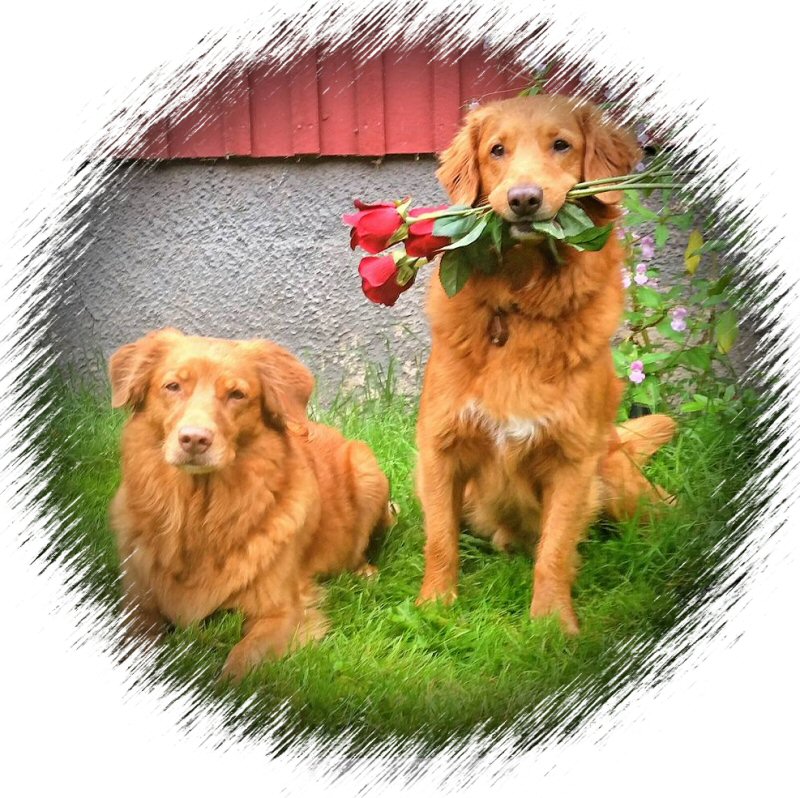 Jag är mycket glad att få låna i Gredelin till nästa Vildandens kull. Hon är född med prefixet Gesalatis men har Vildandens i tre nedstigande led.

mamma Krusmynta (kull 6): Tjänstehund i Försvarsmakten, Svensk Viltspårchampion, Juniortollarmästare 2005, 1 ökl tollingjaktprov, 2 ökl retrieverprov, 1 lydnadsklass II, Cert och BIR Sofiero 2007, MH
mormor Tingeling (kull 4) : Svensk Utställningschampion med jaktmerit, Svensk Viltspårchampion, 1 ökl retrieverprov, 2 elitklass lydnad, MH
mormorsmor Chil (kull 2): Svensk Utställningschampion med jaktmerit, 2 ökl tollingprov, 2 nkl retrieverprov, LPI LPII, gk anlagsklass viltspår, MH, gk karaktärsprov

Mirakel är kullbror med vår härliga Pixel!
Kullen vänder sig till dig som verkligen vill arbeta med din tollare allra helst med fokus på jakten, kanske starta på jaktprov längre fram eller tävla vidare inom någon annan gren t ex viltspår, lydnad eller bruks. Jag tror det kan bli duktiga arbetshundar med mycket stor arbetslust och trevligt temperament samt en god exteriör. Dessa valpar passar sannolikt inte dig som inte vill lägga stor vikt vid träning då linjerna innehåller starkt arbetande tollare!
Båda är DNA-testade fria för den nya sjukdomen Degenerativ Encefalopati (DE) och detta innebär att valparna blir hereditärt fria avseende DE.
Gredelin är också DNA-testad fri avseende prcd-PRA vilket innebär att ingen av valparna kommer att utveckla PRA.

Vi förbehåller oss fri prövningsrätt vid valet av valpköpare.
I'm very happy to borrow Gredelin for the next Vildandens litter. She is born with the prefix Gesalatis but has gotten 3 Vildandens in her pedigree

mother Krusmynta: Working dog in the Armed Forces, Swedish gametracking champion, Juniortollermaster 2005, 1st prize openclass Tollingtest, 2nd prize openclass retrievertest, 1st prize obedienceclass II, CAC and BOB, Mental behavior dog test
grandmother Tingeling: Swedish showchampion with huntingmerit, Swedish gametracking champion, 1st prize openclass retrievertest, 2nd prize obedience eliteclass, Mental behavior dog test
greatgrandmother Chila: Swedish showchampion with hunting merit, 2nd prize tollingtest, 2nd prize beginnersclass retrievetest, Obediencediploma class I and II (LPI LPII), approved aptitudeclass gametracking, Mental behavior dog test, approved charactertest

Mirakel is littermate to our lovely Pixel!
This litter is for you who really want to work with your Toller with maingoal in the hunt and perhaps start in fieldtrial in the future or possibly compete on in other events. I think it would be good working tollers with plenty of game interest, lots of drive together with nice temperament and good conformation. These puppies will perhaps not suit everybody while the pedigree contains strong working tollers!
Both are DNA-tested clear regarding to Degenerative Encephalopathy (DE) and that means that the puppies will be clear by parentage.
Gredelin is also DNA-tested clear regarding prcd-PRA so the puppies won't be able to develope PRA.
We reserve the right to choose who/whom may buy a puppy from us.