född 180922, 4 hanar och 7 tikar / born 09/22/2018, 4 males and 7 females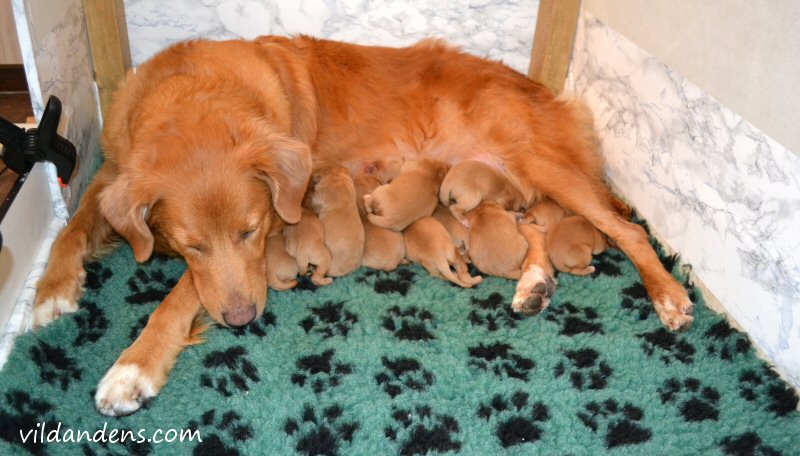 Temat denna gång är Android's operativsystem versioner / The theme this time is Android's versions of operativesystem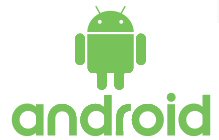 Android är ett mobilt operativsystem för främst smartphones och pekplattor, som ursprungligen utvecklades av Android Inc., ett företag som senare blev uppköpt av Google 2005. Google döper de olika versionerna av Android efter efterrätter eller sötsaker med första bokstaven i bokstavsordning.
Android is a mobile operating system developed by Google, based on a modified version of the Linux kernel and other open source software and designed primarily for touchscreen mobile devices such as smartphones and tablets. Android code names are confectionery-themed and have been in alphabetical order
Stamtavla / Pedigree
J LPII LPIII SE LCH Krokasmedens Å-Lewis
LPI LPII LPIII LPELIT SE LCH Krokasmedens Diezel
LPI Flottatjärn's Simson Of Thito
Ankinova Thito
Flottatjärn's Ofelia
SE BCH Version One's Röda Pandora
Stigfjordens Don Juan
LPI LPII LPIII SE LCH SE BCH Flottatjärn's Rocky Emma
LPI LPII Honey Creek's Celtic
SE VCH SE U(U)CH Bay Of Fundys Filip Fabian
SE VCH Sunlit Filip Zephyr
SE U(U)CH Sunlit Disa Buck Micha
LPI Honey Creek's Barcelona
LPI Wildbird Red-River
Honey Creek's Fiorentina
J Vildandens Leet af Pixboot
HR UH CA CH Redland's Rubber Boots WCX CDX SH
Redland's Eastern Basil
Harbourlights Nifty Duke
Harbourlights Cinniman Twist
Redland's Hot Chili Pepper
CA CH Kare's Redland Rocket
Redland's Lazy Daisy
TJO(DK) Kanadickens Dolphin of Mafli
NO LCH SE LCH SE U(U)CH Foxy Farm's Leon De Paprika
Tollartrollets Paprika
Sunlit New Candytrail
Kanadickens Snöflinga af Gibcha
Yvonnes Tollare King
SE U(U)CH Kanadickens Coco Chanel
Inavelsgrad 0,0 % enl SKK:s Avelsdata
Lewis mormors morfar är ingen mindre än FD1 Vildandens Store Baelt af Maxjaz "Milton" vars mamma var LPI SE U(U)CH Kanadickens Cecilia Lind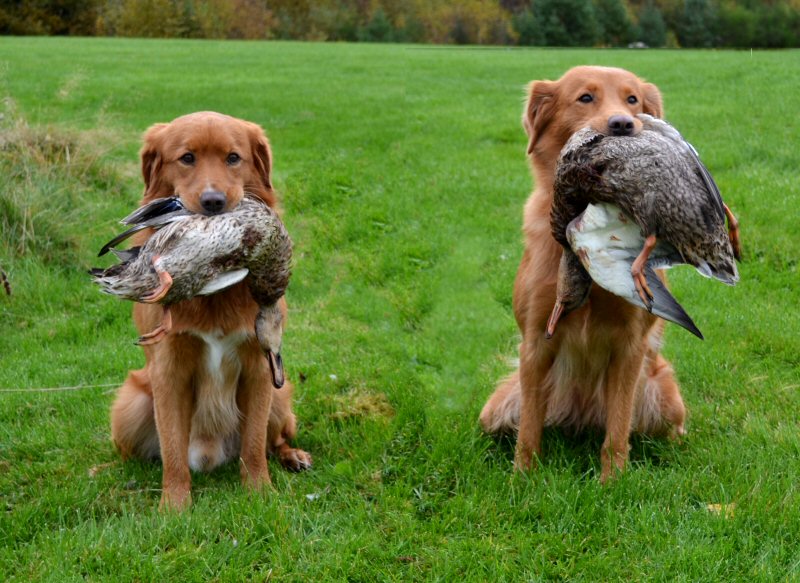 Jag är glad att få låna Lewis till min nästa kull som kommer att få Elite till mamma. Elite har en kull och Lewis har två kullar sedan tidigare.
De har pris på tollingprov – Lewis 1 ekl och Elite 3 ökl, båda är utställda med Excellent. Lewis har ett R-Cert och Elite har ett R-CACIB och placerad 3 bästa tik. Lewis är dessutom Svensk Lydnadschampion! Lewis och Elite är mentalbeskrivna MH och Elite har dessutom gjort BPH.

När det gäller släkten så finns det massor med duktiga hundar inom flera olika grenar!
De är av ungefär samma storlek och jag tror de kommer att komplettera varandra. Det lär bli ganska sparsamt med vita tecken!


Valparna kommer att bli Hereditärt fria DE (Degenerativ encefalopati). Det innebär att ingen av valparna kan utveckla DE eller bära anlaget vidare. Lewis är testad bärare avseende prcd-PRA men eftersom Elite är testad fri så kan några valpar som mest bli bärare. Elite är också CEA/CH testad och är fri.


I'm happy to be able to use Lewis for my next litter that will have Elite as mummy. Elite has one litter before and Lewis has two.
Both have earned prize in tollingtest – Lewis a 1st prize in eliteclass and Elite a 3rd prize in openclass. They have Excellent at conformation. Lewis has a R-CAC and Elite a R-CACIB with a 3rd place best bitch. Lewis is a Swedish obediencechampion! Both Lewis and Elite has passed the Mental behavior test. Elite has also performed BPH .
They are about the same size and I think they will complement each other. I would be surprised if the puppies have a lot of white!
Lewis is a carrier regarding prcd-PRA but Elite is tested Clear. The puppies will be Clear by parentage regarding DE (Degenerative Encephalopathy). Elite is also tested Clear regarding CEA/CH.