född 131213, 4 hanar och 2 tikar / born 12/13/2013, 4 males and 2 females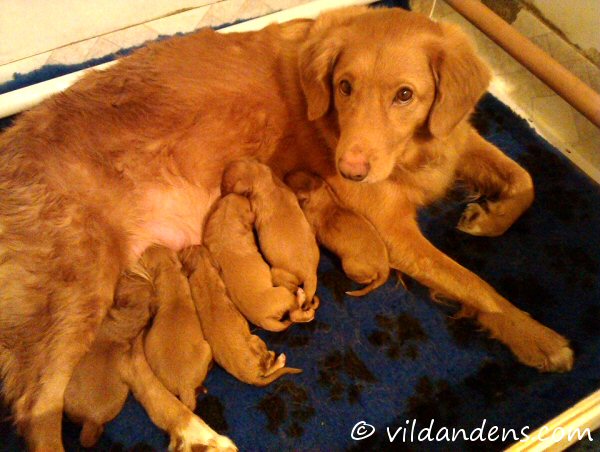 Temat denna gång är såklart "Lussetåg" då valparna föddes på Luciadagen
The theme for this litter is "Lucia"
Stamtavla / Pedigree:
Redadict Unstoppable "Ville"
LPI LPII SE U(U)CH SE VCH Tollarbos Quiz A'Pollon
SE U(U)CH SE VCH Lönnlövets Apollon
Acadia's Scotian Mac Tawish
LP SE LCH SE VCH Rödrävens Hjortron
Tollarbos Rock-Bella
NO UCH Westerlea's Canadian Rockies
LP SE LCH SE U(U)CH SE VCH Ronja
Rocmin Daddy's Dream
C.I.B EE CH FI LCH FI UCH SE UCH Nordwart Daidalos
Juno-Juhekin Rosso
FI UCH Nordwart Sheena
Shaggy Toller's Precious Pea
DK UCH Bright Flower's Chief
Bezzy
TJO(DK) Kanadickens Dolphin of Mafli "Pixel"
NO LCH SE LCH SE U(U)CH Foxy Farm's Leon De Paprika
Tollartrollets Paprika
Kare Riverduck Of Flottatjärn
LP Spader Damens Calgary Flame
Sunlit New Candytrail
Westerlea's Rödräv Of Drögsta
NO UCH Sunlit Dame Rosita Mc
Kanadickens Snöflinga Af Gibcha
Yvonnes Tollare King
SE VCH Rönne Rivers Accrobat Mac Tawish
Vildandens Friherrinna Af Snickjaz
SE U(U)CH Kanadickens Coco Chanel
LPI Foxy Farm's Tatur Of Butch
Kanadickens Andante Con Eleganza
Inavelsgrad 0,6 % enl SKK:s Avelsdata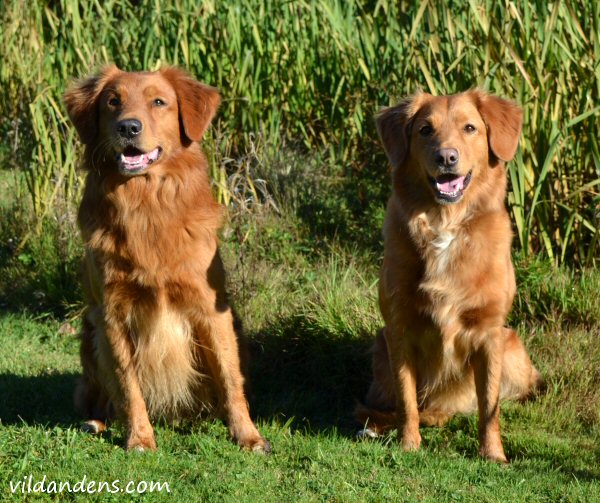 Ville och Pixel
Pixel och Ville är två hårt arbetande tollare med ett härligt temperament. De har mycket jaktlust i sig och båda apporterar det vilt som de blir presenterade för. Pixel har pris i elitklass och Ville i öppenklass Tollingjaktprov. Båda har även pris i nybörjarklass på retrieverprov. De är dessutom mentalbeskrivna (se nedan), utställda med Excellent – Pixel har CK i jaktklass samt är placerad i bästa tik och Ville blev 3:a med HP i jaktklassen på Tollarspecialen 2013.
Pixel är en ganska stor tik med lång rygg medan Ville är en ganska kort och kompakt hane och jag tror att de kommer att komplettera varandra väl.
Det är Pixels andra kull medan Ville har en kull i Tyskland.
Pixel är DNA-testad fri avseende PRA och Ville är testad anlagsbärare. Det innebär att ingen av valparna kan utveckla PRA. Föräldrarna är också CEA/CH testade och Ville är fri medan Pixel är anlagsbärare. Därför bör ev valpar testas innan de används i avel

Pixel and Ville have got lots of energy at any time but has a good off switch when nothing happens! They are good-natured, hardworking Tollers with a nice temperament.
They have a lot of huntingdesire and both retrieves the game that are presented to them. Pixel has got prize in elitclass and Ville in openclass Tollingtest. They also got prize in huntingtest. Both passed the mental behavior test including gunshotreaction. They have gotten Excellent at show – Pixel has earned CK at show and are placed among best bitch and Ville were placed 3rd with HP in the large huntingclass at the Tollerspeciality 2013.